Productized Customer Onboarding for B2B SaaS
Replace your spreadsheets with a productized experience that reduces time to value and aligns all stakeholders. No engineering required.
Better Experiences. Less Work.
Make even the most complex customer onboarding process feel like a delightful, in-product experience. No more spreadsheets, lost emails, or project management tools for your customers.

Simplemnt provides one place to handle all the tasks required to sucessfully onboard to your SaaS offering.
Manage your entire onboarding process in one place
Provide every customer a personalized roadmap to success. Share and collect info and documents, assign tasks, manage scheduling, and collaborate with your stakeholders with a single link.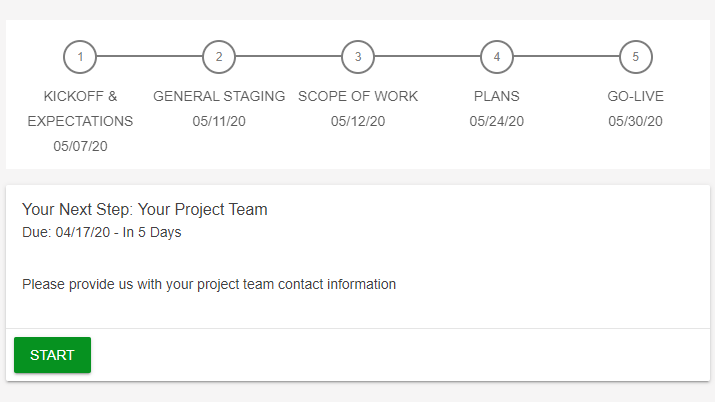 Own Your Onboarding
Turn the most complex onboarding process into a productized experience. Our no-code editor gives you the power to build the perfect experience without engineering resources.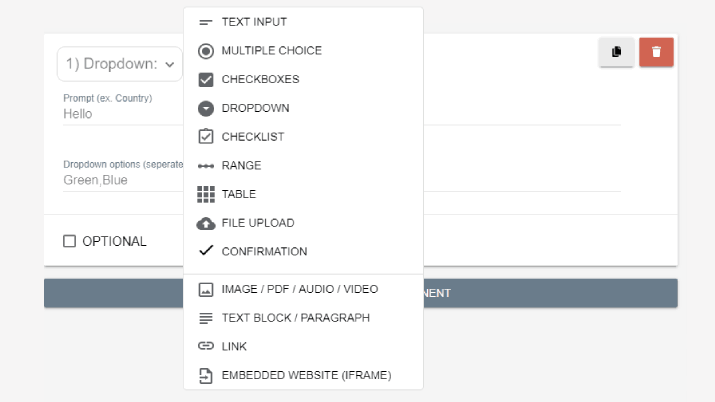 Be Proactive at Scale
Support your agents and customers with powerful but easy to set up automations.

Automatically trigger emails based on specific customer actions, send data to your internal systems, and more.

Make manual data entry a thing of the past.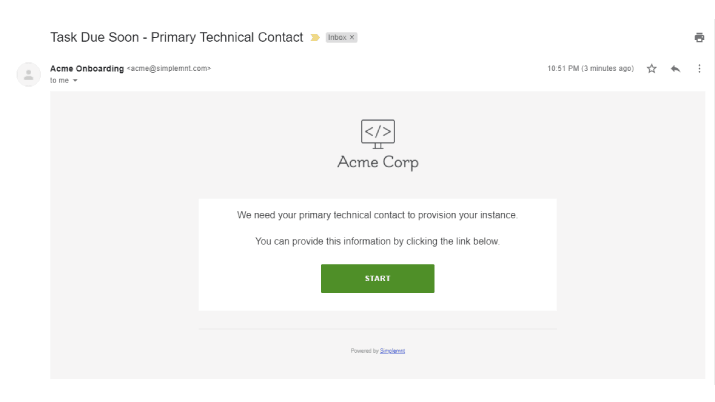 Make Data-Driven Decisions
Generate reports and track important metrics like time to value, agent capacity, process blockers, and more.

No more asking your team for ad-hoc updates on specific accounts.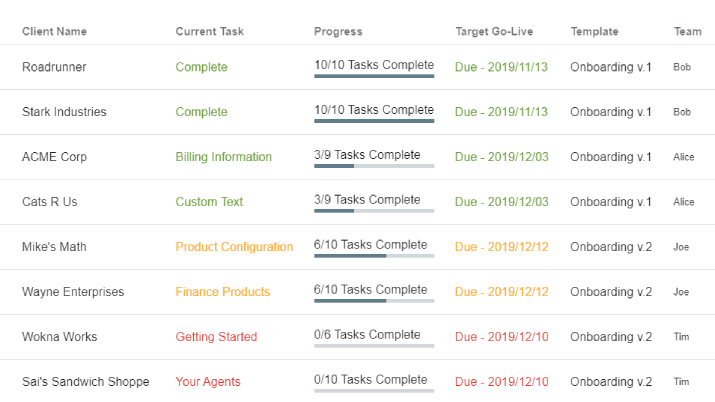 Works with your systems
Simplemnt's Open API and integrations ensures it plays nice with any system.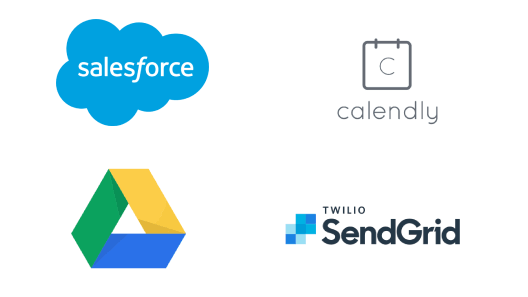 Simplemnt allowed us to cut down how long it takes to get a new Roadster Implementation Manager familiar and comfortable with our Customer Onboarding Process. I was able to ramp up a new agent to start working with new customers within six weeks of their start date.

We turned on roughly four times as many dealers as we ever have in about one-third the time it would have taken us without Simplemnt.
FAQ
Should I build a productized onboarding experience myself?

How is Simplemnt different from a project management tool?

Unlike traditional project management tools, your customers never feel like they're using a seperate tool to onboard onto your product when they use Simplemnt. Instead, they are taken through a guided onboarding experience that feels like an extension of your native product. There's no need for your customers to create 3rd party accounts just to manage your onboarding process or share information with you.

Is there really no engineering required to set up?

Yes, it's true. Our no-code editor makes it easy for anyone to create and scale a productized Onboarding experience. You can even change the look and feel of your experience to match your branding. We want Simplemnt to feel like an extension of your product - make it your own.

Can I really replace my spreadsheets with this?

Absolutely, and don't worry. We can help you transform your complex process into a set of Customer Playbooks. Simplemnt can support even the most complex B2B SaaS Onboarding process - it's built to help you.

Will this really help reduce my customers' time to value?

Yes. Simplemnt users start seeing results immediately after they start using it with their customers. We've seen processes that took weeks get reduced to hours.